Congratulations to Dr. Sudha Nahar, MD, who has been named the RWJUH Clinician of the Month for April 2019.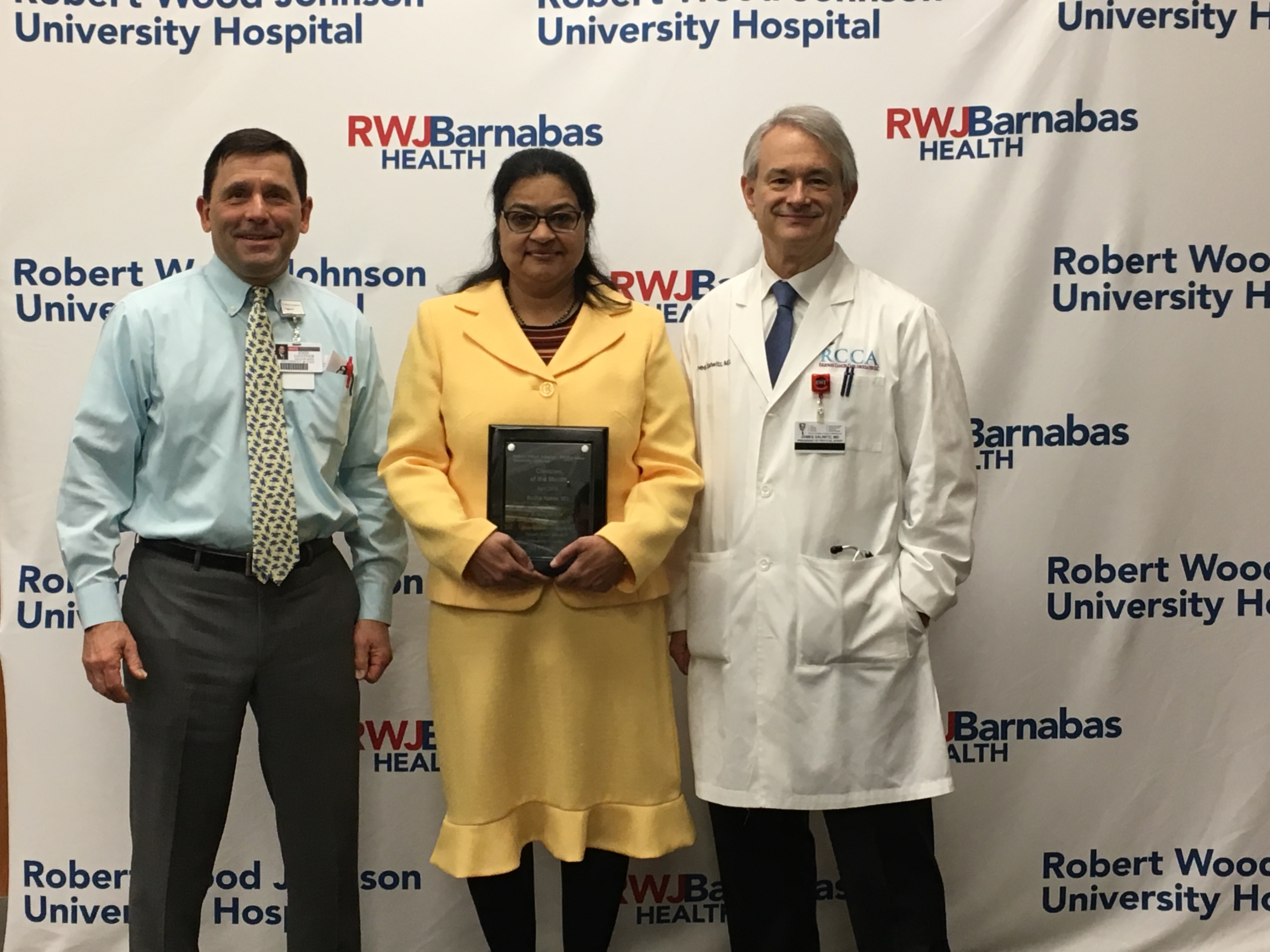 Dr. Nahar's nomination comes from a colleague who wanted to recognize Dr. Nahar's leadership, support and dedication to the hospital and her fellow clinicians.
In addition to currently serving her second term on the RWJUH Medical Executive Committee, Dr. Nahar organizes the annual Jersey Women Physician Alliance gala. This year's event, the 10th Anniversary JWPA Gala, will be held in the RWJUH Courtyard on June 8th. Last year, more than 135 physicians gathered in a celebration of culture and excellence.
Dr. Nahar has been a member of the Medical Staff for 15 years, having completed her gastroenterology fellowship at RWJUH from 2000-2003. Her daughter is a Rutgers-RWJMS graduate, class of 2017.