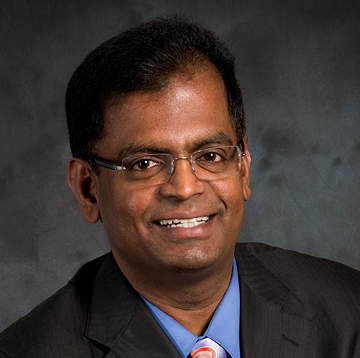 Seenivasan, Thangamani, MD, FACS
Education:
Stanley Medical College - Madras, India
Bachelor of Medicine, Bachelor of Surgery, 1986
Post-graduate Surgical Training, 1986-1990
Kent and Middlesex Hospitals, United Kingdom
Surgery Residency, 1991-1995
Maimonides Medical Center - Brooklyn, NY
General Surgery Residency, 1995-2001
University of Pittsburgh
Surgical Oncology Fellowship, 2001-2003
Specialty:
General Surgery
Address:
General Somerset Surgical Associates, LLC
30 Rehill Ave., Suite 3400
Somerville, NJ 08876
A talented young oncology surgeon, Dr. Seenivasan uses cutting-edge technology to provide the highest level of cancer care, and is gratified to be named a New Jersey Monthly Top Doctor so early in his career.  Specializing in advanced laparoscopic surgery. Dr. Seenivasan is one of a select group of surgeons using this technique to treat colon cancer.  A Diplomat of the America Board of Surgery, he is director of surgical oncology at the Steeplechase Cancer Center at Somerset Medical Center.  He completed his residency in general surgery at Maimonides Medical Center in Brooklyn, and a fellowship in surgical oncology at the University of Pittsburgh.
CERTIFICATION
American Board of Surgery
Certified, 2002
PROFESSIONAL MEMBERSHIPS
Fellow, American College of Surgeons
Society of Surgical Oncology