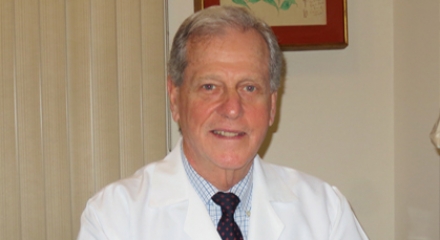 Specialty:
Orthopedic Surgery
Address:
Raritan Valley Orthopedic Surgery
1130 Rt 1 North, Orthopedic Department
Edison, NJ 08817
Dr. Stephen Schneider is a board certified orthopedic surgeon who has practiced in the Somerville, Bound Brook and New Brunswick areas since 1978. He did his orthopedic training at NYU Medical Center in New York. He is on the staff of Robert Wood Johnson- Somerset in Somerville, N.J. where he takes emergency room calls and does many of his elective surgical procedures. He also maintains privileges at St. Peters University Medical Center and at Robert Wood Johnson University Hospital, where he performs trauma surgery and is on the active staff. He is a Clinical Associate Professor of Orthopedic Surgery at UMDNJ in New Brunswick. Dr. Schneider is also a partner in and performs surgery at Raritan Valley Surgery Center in Somerset, N.J. Fluent in Spanish, he enjoys treating and conversing with the Hispanic patients he sees in the hospitals and the office. Married with three children and a grandchild, he enjoys golf, traveling, history and spending time with family.