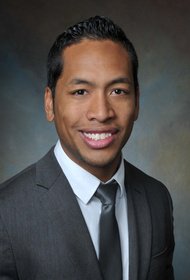 Address:
Summit Medical Group
234 Stelton Rd
Piscataway, NJ 08854
Andre D. Ross, DPM, specializes in podiatry, with a focus on acquired and congenital deformity correction, foot and ankle trauma, reconstructive surgery, foot and ankle sports related injuries, and arthritides of the foot and ankle. He is a member of the American College of Foot and Ankle Surgeons and is certified by the Arthroscopy Association of North America.
Dr. Ross believes that cultivating a trusting patient-doctor relationship is of utmost importance. "I strive to earn my patient's trust during our time together by showing them that they are not facing this health challenge alone and that we are a team who will not rest until health and vitality are restored," he said.