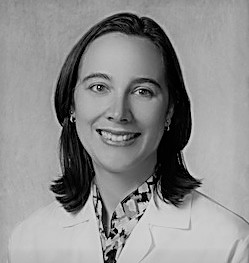 Miklavcic, Amie, MD, FACOG
Specialty:
Obstetrics and Gynecology
Address:
620 Cranbury Road
Suite LL #90
East Brunswick NJ 08816
Dr. Miklavcic received a Bachelor of Science degree in Biology from Ursinus College followed by a Master of Medical Science degree from MCP Hahnemann University in Philadelphia. Dr. Miklavcic received her medical degree from Drexel University College of Medicine and completed both her internship and residency in obstetrics and gynecology at Virginia Commonwealth University where she was honored with the Residency Teaching Award. She is Board Certified by the American Board of Obstetrics and Gynecology and is a fellow of the American College of Obstetrics and Gynecology.
Prior to joining Brunswick Hills, Dr Miklavcic practiced Ob-Gyn in Richmond VA for over 8 years; she is excited to return to NJ to be near her extended family. She resides in East Brunswick with her husband and 2 girls. She enjoys reading, yoga and traveling whenever possible.
Dr. Miklavcic's practice spans the full spectrum of women's health care including routine and high-risk pregnancies, laparoscopic gynecologic surgery and ambulatory gynecologic care. Areas of particular interest include pediatric and adolescent gynecology, PCOS, contraceptive management, and menopausal health. She is also knowledgeable in hereditary breast and ovarian cancer screening and offers panel testing to determine whether an individual has certain gene mutations that may increase her risk of developing cancer.