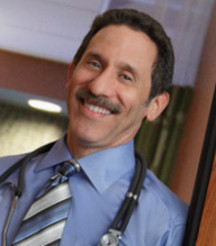 Specialty:
Otolaryngology
Address:
ENT and Allergy Associates, LLP
B3 Cornwall Dr.
East Brunswick, NJ 08816
Dr. Edelman was born and raised in Long Island. He attended Princeton University where he majored in Biology and graduated Magna Cum Laude. He attended New York University Medical School where he graduated with Honors in Pathology.
Dr. Edelman completed a two year general surgery residency at Albert Einstein/Montefiore, followed by a four year residency in Otolaryngology at D.C. Children's Hospital in Washington, D.C.
He is Board Certified in Otolaryngology by the American Board of Otolaryngology Head and Neck Surgery. Dr. Edelman is also a Fellow of the Academy of Otolaryngology Head and Neck Surgery. He has also been named a "Top Doctor" by multiple by multiple publications including New York Magazine, New Jersey Monthly, and Top Doctors in the New York Metropolitan Area.